16-year-old bakes, sells cupcakes to make ends meet after mom's cancer diagnosis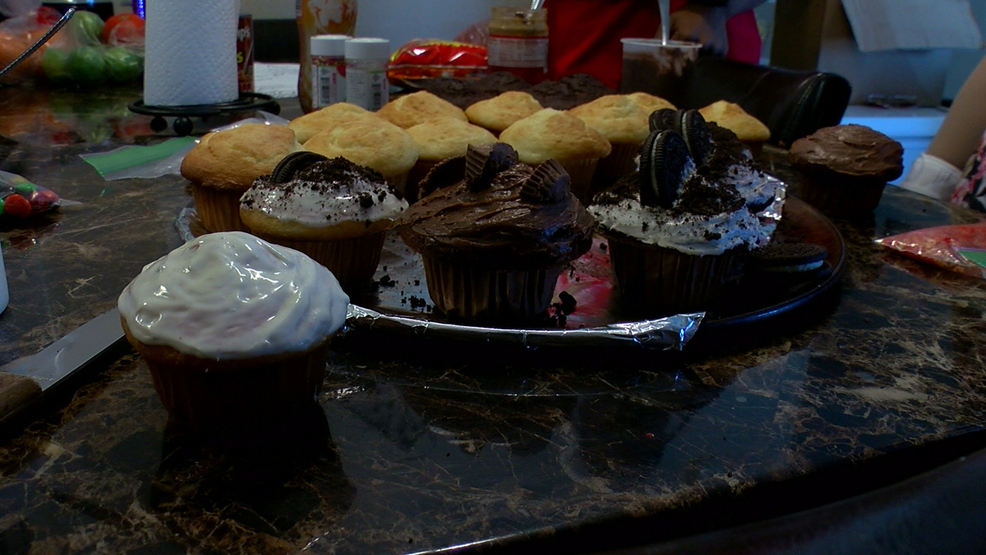 TULSA, Okla. (KTUL)-- A Tulsa girl is using her baking skills to make ends meet after her mom was diagnosed with breast cancer.
Instead of heading out to the swimming pool during her summer break, Tyler McClain is hitting the kitchen.
At just 16 years old, she started her own business: Unique Sweet Kustom Treats.
"I have made chocolate, caramel pecan, ruffles, M&Ms, smores," McClain said.
McClain makes cupcakes. Sometimes 50 to 60 a day, and she is doing it for her mom.
"Just seeing her break down it was like, woah is this real?" McClain said. "We were all sitting at the table like man where is this going to go? Where is this going to take her? Where is this going to take us? At the moment it just kind of broke our hearts and hers."
McClain's mom, Talisha, was diagnosed with breast cancer earlier this year.
McClain is using her money from her cupcake sales and her lawn business to help pay the bills, put gas in the car and food on the table.
"Whatever she feels like she needs help with, I go ahead and say I can help with that, just let me know," McClain said.
It isn't an easy task for McClain or her mom.
"I have zero dollars," Talisha said. "I don't have a dollar to my name and my son and daughter are working to help me and they are only 15 and 16 years old."
Talisha had a mastectomy and is out of work for a year or more for surgeries and recovery time.
"Every day I wake up thinking how am I going to take care of my family," Talisha said.
But she is grateful for her hard working kids.
"I am very proud of her, she is an artist, anything Tyler puts her mind to, she can do," Talisha said.
So far the 16-year-old entrepreneur has made a little more than a thousand dollars selling cupcakes and she is hoping to grow her business.
"Maybe somewhere with a little stand and then moving up to having my own location," McClain said. "That is our goal and from there, I know that that will be able to support us 100-percent."
McClain's cupcakes are almost as sweet as she is.
If you would like to buy cupcakes from McClain, visit Unique Sweet Kustom Treats on Facebook.
The family also has a GoFundMe page if you would like to help.
Unmute