OU quarterback Baker Mayfield to pay fines, avoid jail after pleading guilty to 3 charges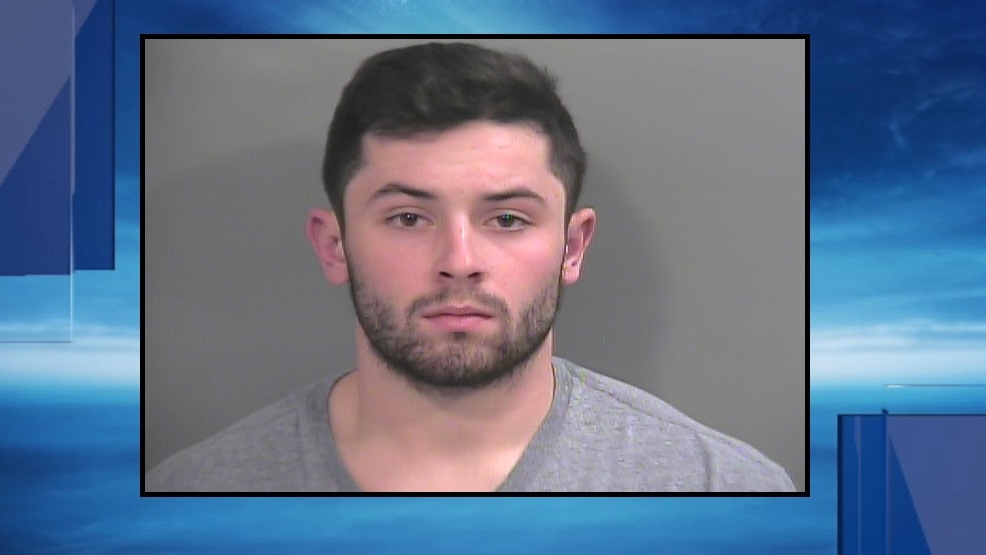 NORMAN, Okla. (KTUL) —
University of Oklahoma quarterback Baker Mayfield will pay hundreds in fines for charges stemming from an arrest in February.
Mayfield pleaded guilty to three misdemeanor charges Monday, including public intoxication, disorderly conduct and fleeing, according to Fayetteville District Court in Arkansas. A judge dropped a charge for resisting arrest and ordered Mayfield to pay $100 for each count, in addition to $160 in court fees and $483 in restitution.
Mayfield was arrested Feb. 25 in Fayetteville after causing a disturbance on Dickson Street. Video from the incident shows Mayfield speaking with officers before being tackled as he tries to run away.
The University of Oklahoma announced sanctions against Mayfield last week. He will be required to perform 35 hours of community service and undergo an alcohol education program.
Unmute